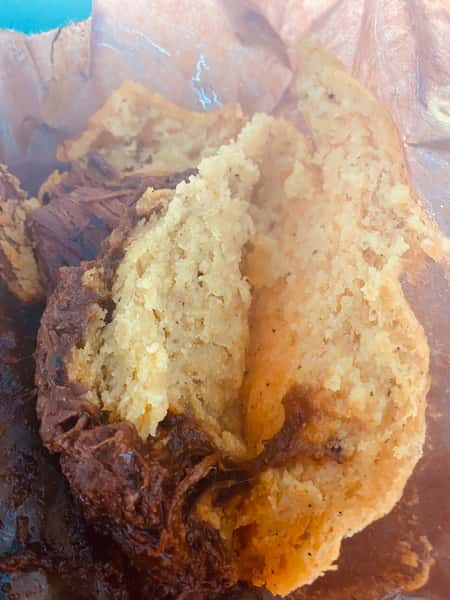 This event has passed
Tamales MIFM November 21 pickup
These are 7-9oz tamales (about double the normal size of a corn husk wrapped tamal). We are offering three varieties: brisket hot tamales (pictured), green chili pork, and turkey. 

Each are hand formed and folded in butcher paper, before being lightly smoked to perfection, low and slow, giving a crispy outside and steamy interior... where the peppers, Milpa Masa fresh masa, and richly textured flavors of smoked meats, rendered animal fat and stock all combine for something special.

They are hot (single sales, up to 6 per person) or vacuum sealed for easy reheat (by the dozen).